Get Your Excel VBA Project Done Quickly.
15 Years of Experience. 350+ Customers Served.
Automate Sales Report
Speed up intelligence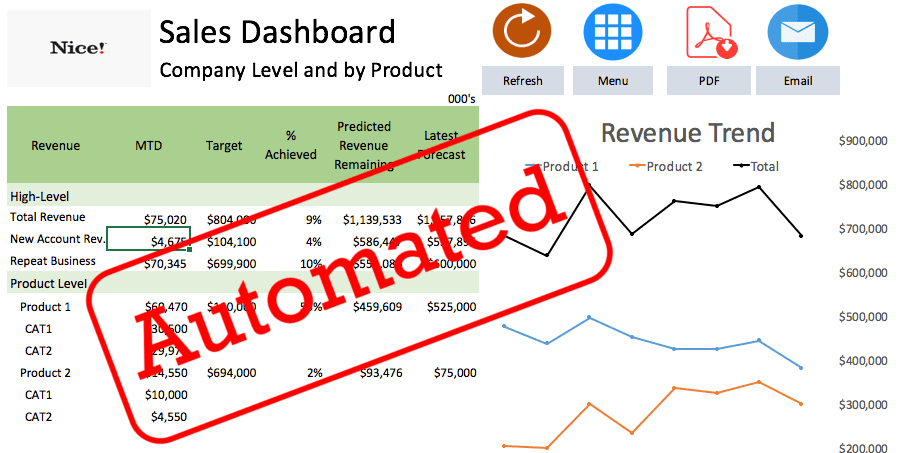 Simple Quick Reports
Information at your finger tips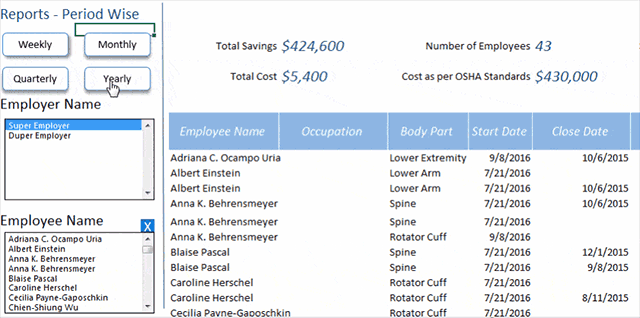 Dashboards - Get Insights Fast
Analyze in under 5 seconds!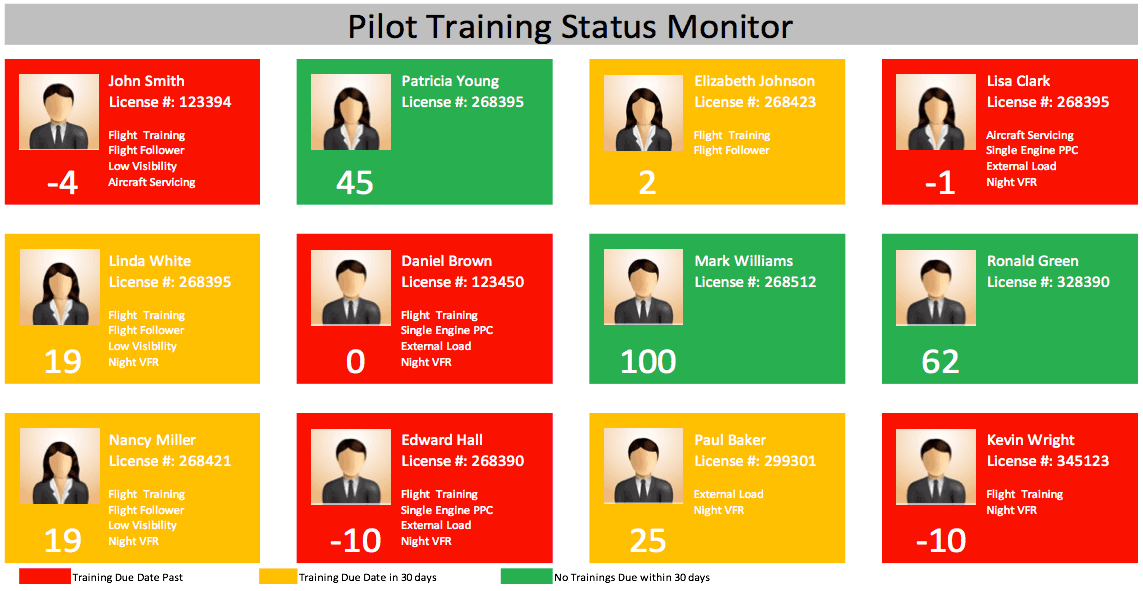 Excel Apps Streamline Process and Cut Costs
Access info fast and delegate effortlessly

Automate Branch Dashboard
Know branch level performance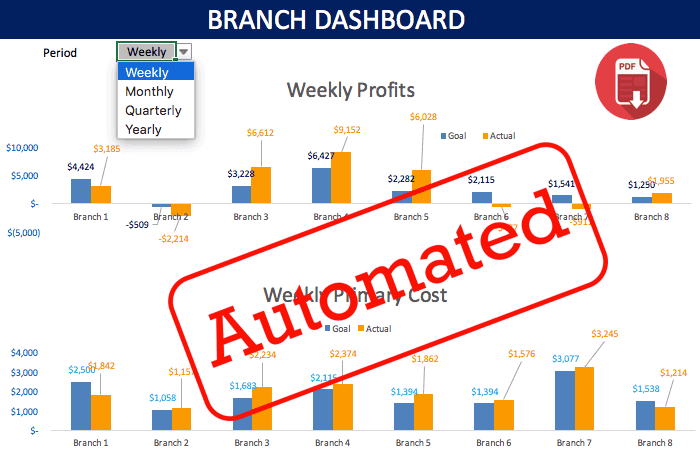 Automate Legal Forms / Reports
Enhance accuracy, save time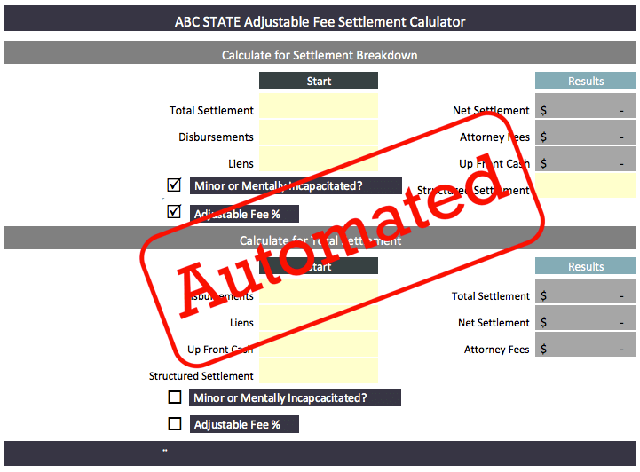 Financial Models that Convince Investors
Convey your strategy; show ROI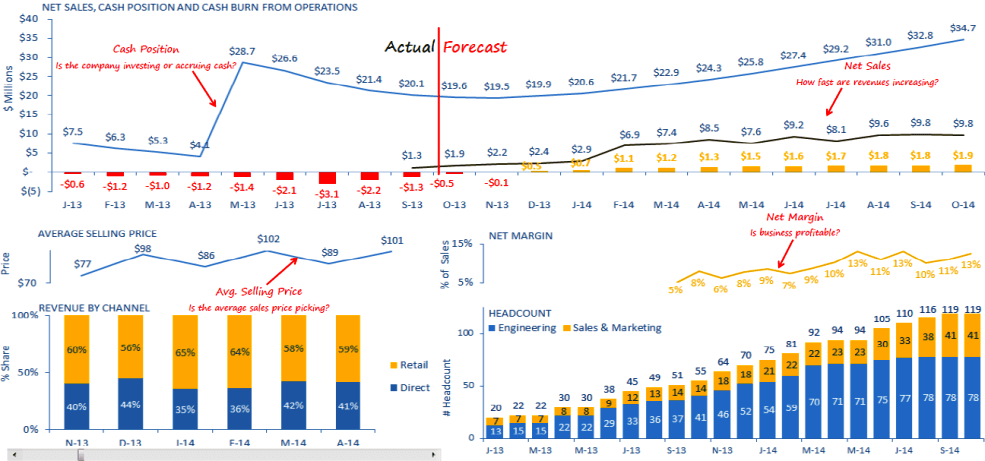 Automate Your Reports
Identify trends quickly

Search as You Type
Use best techniques


At Perceptive Analytics, we have a team of Microsoft Excel and VBA Consultants that provide awesome solutions to clients. Every minute, we have one goal in mind — to deliver the best solutions for your company and a fabulous experience for you. We always:
Listen and ask the right questions so we understand you
Suggest alternatives so you know the options available
Show you mockups so you know what the output will be like
Give you timelines and keep them
Strive for excellence so you know we are the best in this field
We are best suited for long-term partnerships with companies. We offer free, no obligation consulting and provide a quote. Our charges start at just $39 an hour (8 hours min) for a programmer. Use
this form to reach us
for a quick response. If it's urgent, you can even call our CEO, Chaitanya Sagar, at (646) 583 0001. If he does not pick up, he usually responds to all emails and voice mails within 8 hours.
Custom Excel Applications
VBA Macros
Reports
Dashboards
Financial Analysis and Models
Just schedule a free consultation, use
this form
to reach us for a quick response. If it is urgent, call at 646.583.0001.
Offices
New York

353 West 48th St. Floor 4 New York City, NY 10036 (646) 583 0001 Contact

Dallas

325 N. St. Paul Street Suite 3100 Dallas, TX 75201 (646) 583 0001 Contact

San Francisco

1001 Bayhill Drive 2nd Floor San Bruno, CA 94066 (415) 287-3800 Contact

Miami

201 S. Biscayne Blvd. 28th Floor Miami, FL 33131 (305) 600 0950 Contact
We have expert VBA Programmers and have done a variety of macros that take data from a source and convert that into more readable report/ another format that is machine readable or something that can be input into another process. We have VBA programmers with me who are good at programming while managers do the task of a Business cum Excel Consultant.
Save Time by employing us as your Excel Consultants
Among the assignments we handled, we saved 90% (i.e. 10 days of the 11 days that were used before) of the time used in generating reports. Our customers then spent less time number crunching and more time analyzing and adding value to their employers.
Excel Expert Transforms Budgeting into an Analysis Exercise
My customers employed expensive Accountants who spent their time in crunching numbers time and again instead of focusing on adding value by analyzing and generating insights. The budgeting exercise was in fact a mind numbing exercise where they crunched the same numbers time and again. We made them a couple of templates that essentially cut down all the number crunching and helped them iterate fast. That focused the customer and the Accountants on What-If analysis instead of just copy pasting data from one place to another. The client was happy that his budgeting has become much more intellectual exercise as a result of employing me as their Excel Consultant.
Our Rates
Our rates start at $39/hour for an analyst. You can pay using a credit card, check or PayPal. Convenience fee applies to all payments except check or ACH transfers.
Our CEO - Chaitanya Sagar, an Excel Expert
Chaitanya has an MBA from the Indian School of Business, Hyderabad, which is the top business school in India. In addition, he has a Chartered Accountancy Degree (equivalent to CPA in US) and Company Secretaryship (Law degree). CS has been providing Microsoft Excel Consulting from over 7 years now and he has clocked thousands of hours on Excel. That's why he is an Excel Expert. In addition, he is a certified Microsoft Office Specialist and Excel Expert. He has several Microsoft Excel Consultants working with him.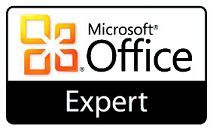 Get a free quote


(646) 583 0001

cs@p2w2.com