I have just started my 40 day trip around the US meeting small businesses. The objective is to meet and learn from them about their businesses. I will be in NY, LA, Miami and Atlanta during the next 40 days.
I had started off with North Brooklyn Breakfast Club where I met some wonderful small businesses. Hot potato made a demo of their iPhone app.
Today, I attended two events, first was Social Media & the Haiti Disaster. Panelists were as follows:
Moderator:
-Andrew Rasiej, founder of the Personal Democracy Forum and senior technology advisor, The Sunlight Foundation
Panelists:
– Ann Curry, news anchor for NBC's Today Show
– Rob Mackey, staff writer The New York Times, The Lede blog
– Erik Parker, journalist who was in Haiti when the earthquake struck and used social networks to send images, video, tweets.
– Jason Cone, communications director, Doctors Without Borders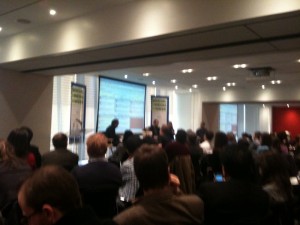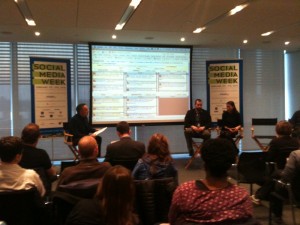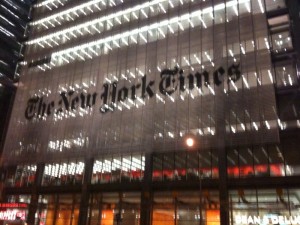 The event was good and explored various angles of journalism and social media. Ann Curry spoke about her experiences in Haiti and social media.  Back stage, Andrew Rasiej spoke about why US needs a strategic technology reserve. Overall, a very informative session. It was conducted in New York Times Building, NY.
Later today, I attended "The New Age of Social Media," a panel discussion.
Panelists:
Mike Street – Zezza Network
Eric Hamilton – Author
Ellie Nieves – Leadership Strategies for Women, LLC
Orietta E. Ramirez – Lawyer, HR Professional & Employment Blogger
Moderator:
Anthony Quinones – CEO & Chief Creative Officer, Q Ball Media, LLC
Overall, the discussion centered around how social media can help – small business and individuals. At times, it seemed like social media got over sold. But panelists spoke about their experiences and asked the audience to focus on connecting with
people behind the profiles.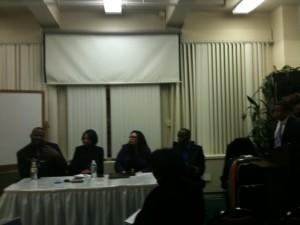 That is
it for the moment.