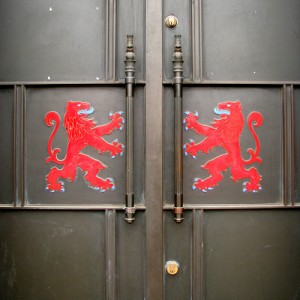 How much time and attention can you devote to those who guard the offices of the CEOs and decision makers?
They are a pain! Are they?
There are "experts" out there who would advise you to bypass the gatekeeper to gain access to the decision-maker because time is money.
I know of an editor of a lifestyle magazine who has used just the opposite strategy — of respectfully cultivating the friendship of the Personal Assistants and Personal Secretaries to other editors, not just in her organization but rival ones too — and has gained unlimited (almost!) access to a number of decision makers.
I analyzed her behavior and her success lies in treating the gatekeepers with dignity. She recognizes the importance of a gatekeeper's role — to filter out nuisance elements from her boss's life and she treats him/her as a professional on a one-on-one level and not as someone's minion.
The result? They too treated her with respect and trust her judgment enough to keep her in their loop.
This strategy — of empathizing with the role of another professional, however lower down in the hierarchy — costs very little but gets you rich returns. It gets you in the good books of all the decision makers you need. Whosever needs any dope on what is happening in the media industry has to step into her parlor and come out armed with authentic, first-hand information.
A mistake that many make is think that it pays only to network at the top, forgetting that in order to be able to able to get to the top they must first cultivate friends at the bottom rung.
They forget that gatekeepers are after all trusted lieutenants, who have been appointed by the CEO themselves to filter out useful from the non-useful contacts. The gatekeepers segment visitors. In management jargon, they constrain the flow of knowledge and information in an organization, which is no mean a job by any stretch of imagination.
Therefore, the first rule in dealing with a gatekeeper is: do not discount her influence. She may not be the final decision maker, but she is an influencer and getting the person on your side as an advocate can often cut-short the decision making process. She will then act as your agent in selling your business proposition to the boss.
Here's a good discussion worth reading on this topic and a quote from someone called Lighthouse24 on BOA's community.
"My advice is to think of every gatekeeper as your "agent" — someone in each company who is doing the groundwork to "promote" your business inside that organization, and who will get you an "audition" with the boss when the time is right. Don't think of them as people who keep you OUT — because they're actually the people who can get you IN if you take them time to build a relationship with them.
A decision maker isn't going to buy imprinted mugs or kick off a new promotion all by himself — there will be meetings and conversations, and the gatekeeper will have several opportunities to shine by having information and answers when the decision maker needs them (which you will have been providing for months while building the relationship). When the executive is ready to move forward, the gatekeeper will schedule you first. When you pitch, you'll only have to sell on one level (convincing the decision maker to buy from you instead of someone else), and you'll only have to sell one time to be assured of all future business if you perform satisfactorily.
If you go around the gatekeeper and approach the decision maker directly as some have recommended, you'll have to sell on three levels (convincing them to listen to you in the first place, convincing them that they need what you're selling, and then convincing them to buy it from you). Plus, if a good gatekeeper feels that you "trespassed" and made her look bad, she WILL become the person who keeps you out in the future."
About the author: Chaitanya Sagar is an
expert in small businesses and is the CEO of www.p2w2.com, an online marketplace for services like writing, business consulting, research, software, online-tutoring etc. You can find good service providers and collaborate with them on p2w2.
Picture credits: kyz