Financial Models

Automate Sales Report
Speed up intelligence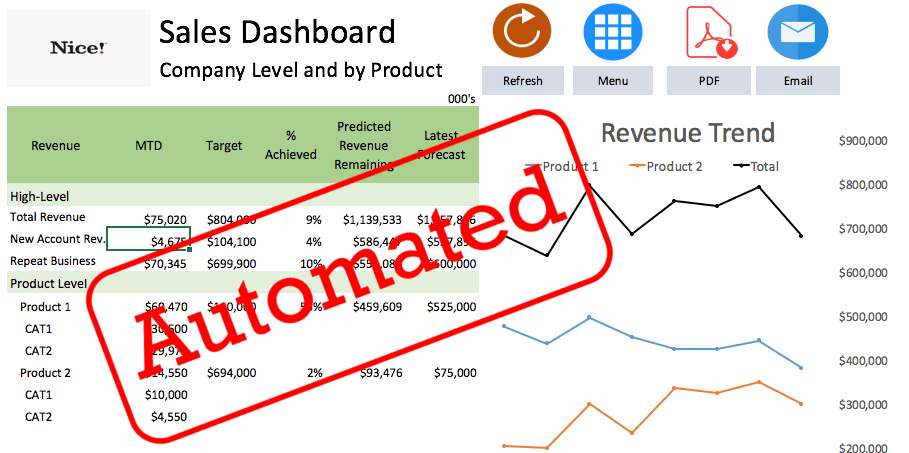 Simple Quick Reports
Information at your finger tips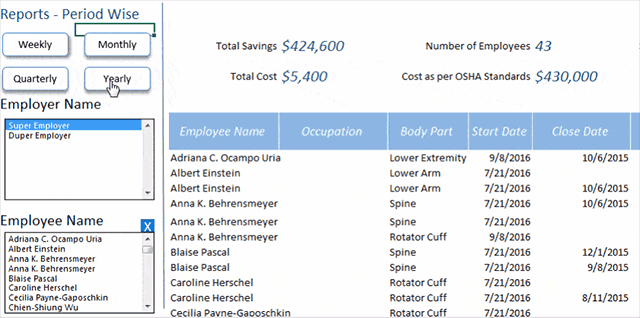 Dashboards - Get Insights Fast
Analyze in under 5 seconds!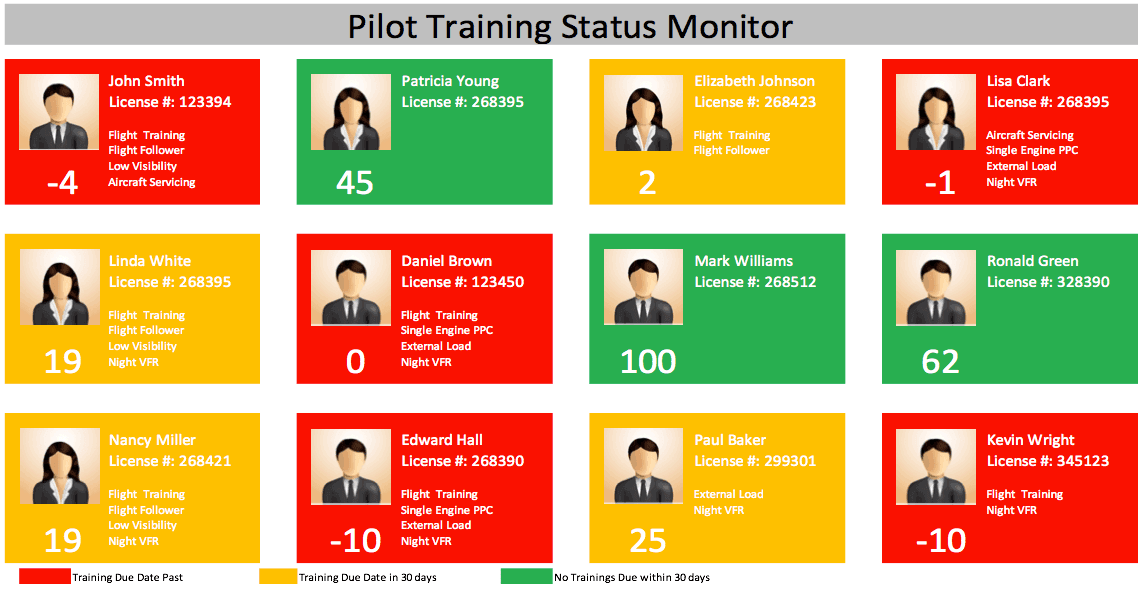 Excel Apps Streamline Process and Cut Costs
Access info fast and delegate effortlessly

Automate Branch Dashboard
Know branch level performance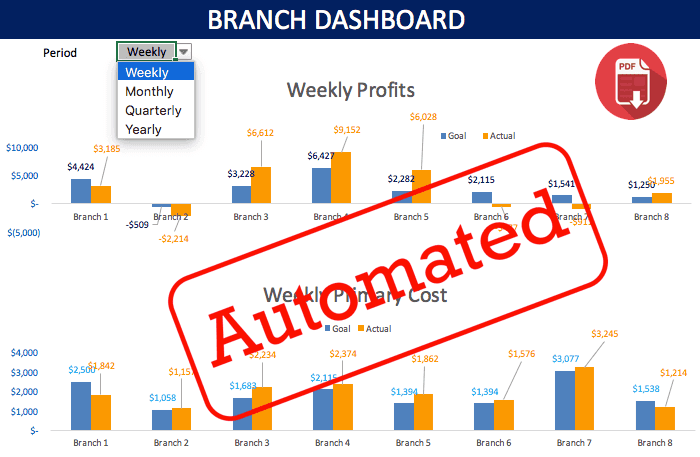 Automate Legal Forms / Reports
Enhance accuracy, save time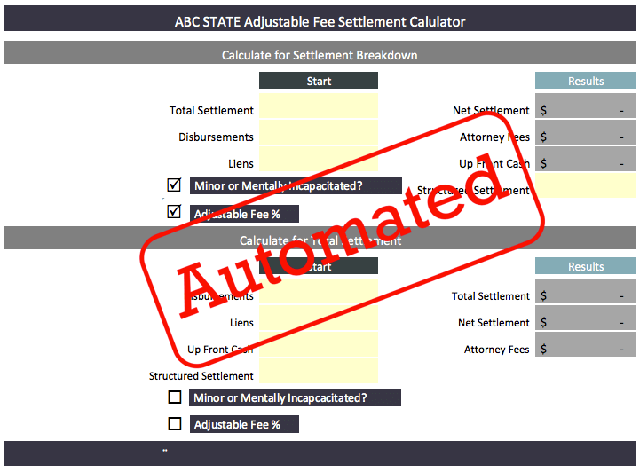 Financial Models that Convince Investors
Convey your strategy; show ROI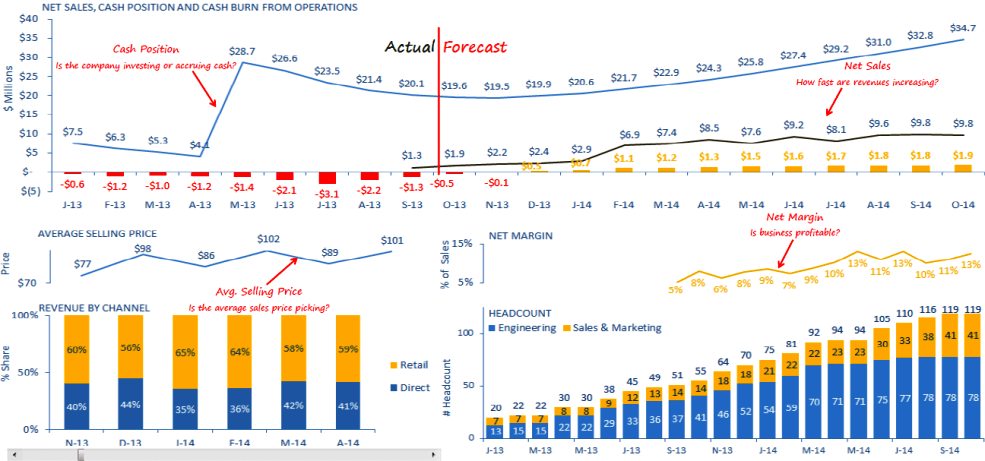 Automate Your Reports
Identify trends quickly

Search as You Type
Use best techniques


Offices
New York

353 West 48th St. Floor 4 New York City, NY 10036 (646) 583 0001 Contact

Boston

40 Warren Street 3rd Floor Charlestown, MA 02129 (646) 583 0001 Contact

San Francisco

1001 Bayhill Drive 2nd Floor San Bruno, CA 94066 (646) 583 0001 Contact

Miami

201 S. Biscayne Blvd. 28th Floor Miami, FL 33131 (305) 600 0950 Contact
Dashboard Reporting
I habe helped clients in creating Excel based reports, from raw data. I have worked on reports that deal with huge chunks of data. For reports that are iterative in nature, I have reviewed and analyzed the feedback and have made appropriate changes. As spreadsheet designers, we focus on good design as well and give you a presentable and customized spreadsheets.


When you hire this team
it's like hiring a partner,
not a contractor. The
passion and Intelligence they bring to every project
leave you asking "how can we use this company for more." If you have any task big or small
I suggest you to use p2w2,
you can't afford not to. -
Neal Mody,
Ambature.
---
Case Study: The client, George was a retail based supplier who had to upload Excel reports about his supplies on Amazon. He was looking for an Excel Expert who could help him prepare the upload format. I helped convert the raw data he had into Amazon's upload format. After analyzing Amazon's error reports I reviewed and incorporated the necessary changes to the Excel report. I also tutored George so that he could generate a report from the existing template for new data.
Excel Modeling Consulting
I have done a variety of Excel Models involving business understanding and optimization. We bring business knowledge to the table. So it is easy for you to explain and we put Excel to work. We give you various options to choose from and let you choose how you want your problem to be solved. Apart from functionality, look-and-feel is extremely important so you can present it to your boss, investors or a prospective client. If you would like to know how we can help, just
ask us
and we will get back to you.
Excel Models I handled
Pricing Models
Revenue Projection Models
Sensitivity Analysis
Inventory Modeling
Customer Value Models
(quantify benefits of products or services)

When compared to others, I got significantly
more value for my money
from p2w2. They brought business knowledge to the table and are very easy to work with.
-
Sheldon Toiv,
Freedom Phone
---
Case Study: Chris, a lawyer was approached by sales people who wanted to verify if they had indeed got the correct commission. Chris was looking for an Excel Consultant and got in touch with me to help him in this Excel modeling project. The input given to me was a complex sales commission model. Chris was happy that I saved him hours of tedious number crunching.
Expert Excel VBA Programming
I am a VBA Programmer and I have done a variety of macros that take data from a source and convert that into more readable report/ another format that is machine readable or something that can be input into another process. I have VBA programmers with me who are good at programming while I do the task of a Business Analyst cum Excel Consultant.
Excel Corporate Training
I am a
Microsoft Excel Trainer
and I train rookies to executives in Microsoft Excel. You will get opportunities to ask questions, see me in action and learn. With my business knowledge and vast experience in using Excel I can help them learn Excel fast and put the training to work. I trained people before virtually and in classroom. I can take up Excel training classes at your office. I can train in groups from 5 to 50 people. You get hands-on experience in the training itself and I give Excel problems for you so you can take home what is taught in the class room. If you would like to know how I can help you,
write to me
or call me at 646.583.0001.
My Successes in Excel
My rate
For Financial and other modeling, I charge $39/hour. My rate is $29/hour for data manipulation and related work if you engage me for more than 40 hours a month. You can pay using PayPal. We are PayPal verified.

My Credentials - An Excel Expert
I have an MBA from the Indian School of Business, Hyderabad, which is the top business school in India. In addition, I have a Chartered Accountancy Degree (equivalent to CPA in US) and Company Secretaryship (Law degree). I had worked thousands of hours on Excel. That's why I am an Excel Expert. In addition, I am a certified Microsoft Office Specialist and Excel Expert.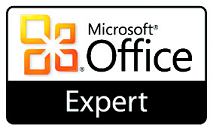 Get a free quote


Click to call

646.583.0001

cs@p2w2.com