Revenue Tracker
I'm glad that you liked my earlier Budget template and found it useful. I'm also thankful to all of you for giving valuable feedback on this blog. I came up with an upgraded version of the similar template which helps you track revenues from each client and the amount yet to be received from each of these clients. You can also input your cash position and look at your Potential balance.
For you to be able to use this template over a period of time, I have added a feature to append different sheet for each month. If you just click on the button 'Next Month', then a new sheet will be automatically created with the name of the next month. You can use the 'Reset' button to clear all the data and start afresh.
We've been using this template for a while and it had been really helpful for us in tracking how much revenue we're generating and how much of it is yet to enter the company's bank account.
You can download this template by clicking on the download link below the screenshot.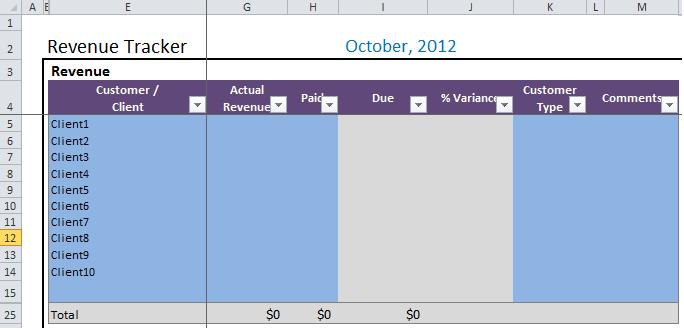 Budget Template
I run a small business and I have this need to know that I am in control when it comes to my finances. I want to make sure my business is profitable and that my cash flows are okay and that I am going to pay my employees their salaries and pay for my bills. So I made a template for myself. I am sharing this on this blog so that others who face the same problem as I can use it.
The features I like about this is the ability to track profitability,
budget and actual, as well as cash flows in one place. There's a dashboard that gives me the profitability
status as of now. I liked making it. I hope it is useful. Please drop in your suggestions and comments in the comments section. You can click on the icon below to download the Budget Template.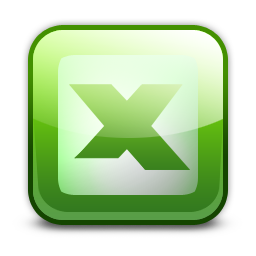 p2w2 Budget template by p2w2.com is licensed under a Creative Commons Attribution 3.0 United States License.
Based on a work at www.p2w2.com.
——————————————————————————————————————————————–
Chaitanya is CEO of p2w2, a Spreadsheet Solutions company. p2w2 has expertise in Excel Modeling, Excel Dashboards, Profitability Analysis,  Excel Invoices and Excel Bid sheets. You can contact us by email: cs [at] p2w2.com or call us at 305.600.0950.