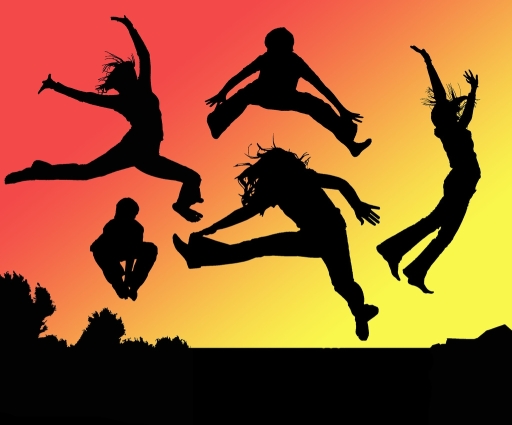 Among all the marketing tools available to a freelancer, a profile is by far the most important. Done carefully and with forethought, it can be the main engine of your business growth.
Profiles are like short, vivid biographies. Like a piece of art, a profile must capture the essence of your personality and your
expertise.
The role of a profile is to convince the buyer to call you
When buyers look at your profile, they must want to engage you. To understand that, you must know what goes through an employer's mind the content in which she goes through your profile. An employer looks at your profile on two occasions.
First, when you bid on a project, the buyer looks at the bid, thinks it's interesting and then would like to confirm what she has seen in the bid through your profile. It can be through your own description, feedback from other buyers, or samples. In this scenario, the profile works to convince the buyer that you have the required credentials.
Second, when a buyer searches for a professional with a specific requirement, and the search results show your profile. The buyer goes through it and finds it interesting. In this case, your profile works to convince the buyer that you must be among the shortlist of candidates who can do her job.
In either case, the main challenge before you is to write a profile that is convincing that a buyer's instant response is to pick up the phone and call you.
A good profile gives a glimpse of you, shows your expertise and sounds sincere
A freelancer's work is more likely to be judged by:
A. Experience in the industry or the number of similar projects executed in the past, and/or
B. Feedback posted on p2w2, or references that can vouch for your work.
Where neither is available, i.e., where you are absolutely raw and new to the market, your best fallback is again your profile. That's why you need to turn it into a first-rate, marketing tool. You have to do everything possible to make it:
Show your skills and who you are
Sound sincere
Read gripping, and
Look attractive and free of all grammatical errors
The key here is to invest the time required to bring your profile up to the cut required by your buyers.
All right! That's easier said than done. Here are a few tips on how to give a face lift to your profile:
Put yourself in buyer's shoes when you write an online profile on p2w2
What does a buyer want? Take an example. Imagine you are looking for a freelancer to write blog posts for you. What would you look for in that person?
"Can this person deliver the project?" is the question you want answered.
The first thing that you'd look for is demonstrated expertise. And buyers look at the Description, your samples, and the feedback to answer that question.
Further, in almost all cases, domain expertise is important. For instance, if you want an article to be targeted at insurance professionals, you would want that person to have knowledge of the insurance industry.
To simplify putting yourself in buyer's shoes, understand what your potential buyers want and then start working to deliver on all those areas. I am not saying that you must fulfill all the requirements at the beginning itself. But it is necessary that you at least begin to think along those lines and are able to bring out strengths in your profile that the buyer/employer is looking for.
Make the best use of the marketing tools available on p2w2
Check out these two profiles as a sample – www.p2w2.com/chaitanya_sagar or www.p2w2.com/srkvasu (Yes! www.p2w2.com/Username shows your profile without your contact information)
When you are building your profile on p2w2, you will find an important field titled "Description." This is the face of your profile. Leaving it blank is as good as having no face for your profile. Make an expert use of all the tools available on p2w2 to sell your skills.
Use Skills section wisely. The 5 you enter should be your core skills where you are the master of the trade. There's no point entering skills that you won't win projects for!
In addition, indicate work type and domain preferences, projects that you are extremely good at handling.
Also, mention the time zone that you operate in and what is the best time to reach you.
In your contact details, especially phone numbers, give complete details, including country and area codes. Your data is confidential. It will only be revealed to buyers who want to talk to you.
This is also the field, where you must mention, your payment terms, expectations from the buyer, if any.
Also if you have any reservations relating to signing a 'non disclosure agreement' (NDA) or a "work for hire" clause, declare those beforehand in your profile.
Use relevant and recent samples
Post most relevant samples. Think of categories when you post samples.
"Which category of projects am I looking for? Will these samples convince a buyer that I am capable of delivering this type of work?" If your answer is yes, go right ahead.
Don't make the mistake of pointing out a link, where a buyer can view your entire portfolio. You have to be specific. Four or five samples is a good number. If need be, you can post up to 10 samples. But more is not necessarily better. If you show your best work and if the samples cover all categories of work you are capable of, that is good enough.
Show passion; show commitment
A project is like a baby to a buyer. She wants to trust only with a caring nanny and a nice person. Demonstrate your interest and involvement in the project with solid proofs of your expertise. Tell the buyer just what excites you about her project and how you fit the bill.
Offer add-ons
Offers of basic design work on a writing project, insertion of royalty-free visuals etc., probably won't cost you an extra dime, but it could go a long way in establishing trust and building rapport with a new customer. You discover value by offering something that does not cost you, but costs buyer a lot.
Firm up your track record
This cannot be overstated. The first thing that a service provider checks about a buyer is his past payment record. And, the first thing that a buyer checks about a service provider is other people's opinion of his/her services. One bad review can delay your progress on p2w2. In order to have a positive rating from all your buyers, be willing to go that extra mile, stay true to your commitments and deliver on time. Satisfied buyers will always be willing to endorse your work to someone else.
SEO your profile
Search Engine Optimisation (SEO) is a technique used for ensuring that your profile comes up in the top couple of pages in random Internet searches. For instance, a buyer does not visit www.p2w2.com. Instead she just inserts 'freelancing graphic designer" in the Google search bar. If your profile is search engine optimized, it will come up in the first few result pages.
Use these tips in how you write your profile and you will see better results.