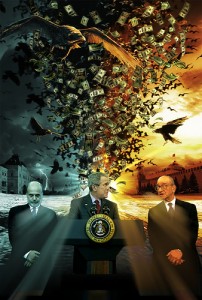 The bloodshed on Wall Street continues. Models that were earlier profitable are now being discarded. Time-tested logic is being thrown out of the window, replaced by pragmatic business sense of survival. The whole Investment Banking industry has collapsed.
The US government has passed a rescue plan bill to help the economy. Anita Campbell wrote a wonderful piece on why small business owners want a credit rescue plan. We will wait and watch if the bailout works.
As a small business, I cannot wait until the economy gets better. But we should take advantage of the current economic situation. A case in point is the healthcare sector. According to the Bureau of Labor and Statistics, though the unemployment rate in the economy jumped from 5.7% to 6.1% in August this year, health care companies added 17,000 jobs in September to their payrolls! (Source) This post is about ways of making the most of the current economic downturn. This advice would hold best for small businesses who are yet not as severely hit by the storm as the bigger sharks.
1. Take advantage of the new influx of talent
As a columnist for Forbes magazine observes, there is a sudden flight of talent from big companies. During these times of cutbacks, layoffs and uncertainty, if it's feasible, you can shore up on previously unaffordable talent, say in design, engineering or development and get on to higher orbit of growth. To keep your costs under control, you could engage this talent as consultants or as part-time rather than as full-time employees.
2. Revisit your services or products
Tough times need services and products that suit the need of the hour. Especially, if you offer a service that can be considered a luxury (and not a necessity), then consider introducing an 'economy' service without frills. That helps your customers who could not afford the price, can now consume it. That will keep your cash flows going.
3. Hunt For New Markets, Perhaps in Asia Pacific and New Customers
To make up for lower sales in the U.S., consider looking at other countries. WSJ cites Bonitas International, a Burton, Ohio-based manufacturer of costume jewelry that's planning to attend upcoming trade shows in the U.K. and Germany — markets that it had ignored in better economic times.
4. Cut Your Costs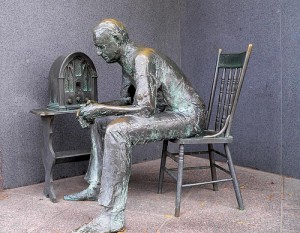 It will be easier to cut costs in these times. You will face lesser resistance from your suppliers and your employees. Utilize this opportunity not just to cut luxuries but to take a comprehensive look at the costs and review every cost. Look at those online subscriptions that no body really used in the last three months; that consultant who has not added enough value but costs you a retainer; and that employee who has not shaped up despite warnings.
5. Cut Costs for Your Customers
If you want your customers to come to you, help them cut their own costs. There is no point in trying to sell premium services when they are in fact looking to cut costs. Be their agent and try and cut costs for your clients. You can suggest ways in which they can avoid spending money and get more bang for the buck. It may temporarily reduce your revenue, but will pay back soon as the client tries to save more!
6. Seek Alternative Sources of Funding
Tough credit market situation is making it difficult for small businesses to get credit.
I had written before about smart ways to finance your business. This is the best time to use those tactics and avoid running behind banks that won't lend you money.
If you look around, you will find lot of opportunities
despite the downturn. What are the opportunities you spotted?