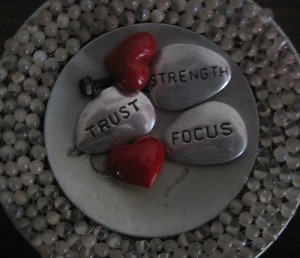 Tell me, do you think you will benefit if your clients trusted you more? What are those benefits?  Likely answers could be you'd:
1. Gain more customers
2. Get repeat orders
3. Make more money
4. Earn more respect in the community you service
5. Lead a more contented life for having done your job well
Hm… let me think. These are the objectives of your business! If you are trusted more, then it leads to achieving your business and personal goals, faster!
If people trust you, they won't mind paying extra
The best news about this whole trust business is that you can charge a premium for trust. Trust can be a fantastic investment into your business.
Trust does involve some risk
Charle H. Green, a noted expert on trust, asks: Have you ever recommended a competitor to one of your top clients? This is the acid test of establishing trust in selling. A salesman who willingly shares information that would serve the interest of his customer — even if it's about a rival — is actually putting his customer's interests ahead of his own and the customer is not so dumb that he would not notice it. He would reward the sales person with more trust and most likely will strike the next deal with him/her!
If you are able to manage a short term business risk for the long-term benefit, you would have no problem establishing trust with your customers.
I've often heard people say "it doesn't work this way in the real world…"
"It's a dog eat dog world out there..…no body trusts anybody, anymore…" This is a sort of cynical outburst that only trust can overcome.
Have you ever wondered why when you go out to buy a mobile phone, a watch or a TV set, why do you always go to your most trusted dealer?
There could be glowing testimonies on the net for a brand that your dealer does not stock, but you would disregard all that and out aside your cynicism and still go to your old dealer —
why?
Because when it comes to actual buying, you want your "own" dealer, even if his store may not be as swanky or uptown as the one advertised in the newspaper.
Winning brands build trust relationships. They constantly back-up their best marketing plans with the best service. And that builds trust.
Elements of trust in the next post
Trust is the foundation of any successful relationship. If you would like your customers to trust you more and want to know what to do, we will talk about elements of trust in the next post and recommend you a book that will help you do that.
About the author: Chaitanya Sagar is an expert in small businesses and is the CEO of www.p2w2.com, an online marketplace for services like writing, business consulting, research, software, online-tutoring etc. You can find good service providers and collaborate with them on p2w2.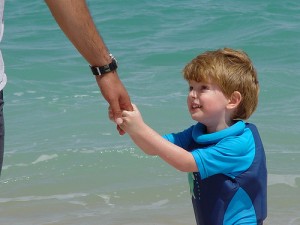 Picture credits: Dideo Spoon CairoCarol