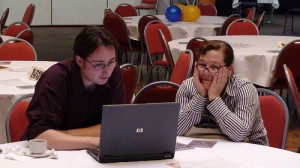 For me, thoughts about mentoring started from this article: "Everyone Who Makes It Has a Mentor." (Collins & Scott. 1978, Harvard Business Review) Having a mentor is helpful because someone who has already been there and done that can shorten your learning curve saving you time, money and failure. 
Because mentoring is a social relationship, a one-on-one bonding with a senior, who continues to believe in your abilities whatever the odds, you will discover that most successful people in this world have always had a mentor in their lives.
Who Is a Mentor?
Let's not look for definitions. If you felt that you needed guidance from someone so you can avoid mistakes and get into a higher orbit, that someone is a mentor.
Any trusted advisor can be your mentor and serve as your sounding board. The litmus test for a good mentor is that instead of being overtly concerned with your short-term welfare, a mentor would always be more interested in your long-term, personal growth, even if it comes at a price. One mentor on that LinkedIn forum confesses, "I have to hold myself back from actually writing business cases or marketing materials and stick to the role of advisor/coach/friend/mentor." 
A Mentor Listens, Probes, Clarifies and Advises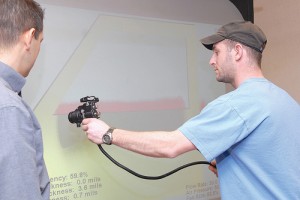 "Mentors may be thought of as teachers. They may develop their protégé's intellectual and career skills. They model, inform, confirm or disconfirm, prescribe, or question. Mentors may also act as sponsors, assisting protégés in developing and sharing their own network of personal contacts. They protect, promote and support. Mentors may act as counsellors, providing advice, guidance, and moral support and nurturing. They listen, probe, clarify and advise. The mentor may act simply as a host or guide, sharing an informal social network with the protégé. Mentors may serve as exemplars to their protégé. The mentor may provide a standard of excellence that the protégé will aspire to surpass." (Source: Mentoring for the New Millennium)
A mentor is someone you can offload all your problems to — both personal and professional. A trouble-shooter, he or she is someone you can use for
validating information picked from a variety of sources. You cannot check the veracity of each of these sources, but you can trust your mentor.
Mentoring Works
The benefit of having a mentor in your life is that you do not have to re-invent the wheel. He or she can pave the path for you. Above all, mmentoring is a continuous process of evaluation and guidance. Remember that a mentor will never thrust his own ideas on you. He will be more interested in polishing the diamond that's inside you.
And age can be no barrier to find a mentor at any stage of your life. In fact you can find different mentors at different stages of your life. There's a very tale of how a 50-year old Auckland-based businessman, Mr. Warwick Kendon, climbed the ladder of success at that age through a mentor.   He said mentoring allowed him "to unlock the potential of his business and get into a much stronger position in the market." Another example: Joyce King Thomas, the chief creative officer at McCann Erickson Worldwide's flagship agency in New York cites mentoring benefits.
It's a Two-Way Learning Process
A point to bear in mind is that the flow of learning in a mentor-protégé relationship is always two-way, the mentor benefits as much from the relationship as the protégé, otherwise it's a static relationship. In my own experience (I have been more a mentor) sharing knowledge and helping others succeed gave me a lot of satisfaction.
Share Your Mentoring Experience
If you haven't found such a mentor yet, I suggest that you begin your search as soon as possible.  If you were involved in mentoring, please share your experiences.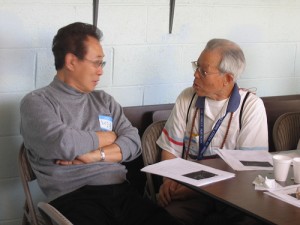 Picture credits: Sridgway Army.mil Korean Resource Center