LinkedIn is a good tool. But it's boring. When was the last time you found something funny in LinkedIn? Yeah. There are articles talking how to use LinkedIn. But most of them are equally boring laundry lists of all LinkedIn can do. Not something that will be useful to you. Some just waste your time. "Talk to [people] on phone" lists LinkedIn's own blog as one of the things you can do using LinkedIn. That list has no meaning for a small business. As a small business owner, my priorities are simple. Generating revenue is one of the highest priorities I have. Can LinkedIn contribute to that? How?
Using LinkedIn is about how you get in touch with people, and do business with them in various contexts. Below are some practical ways to help you in your small business.
Account opening and lead generation
If you have list of target customers (individuals), titles or companies, search them. You can search by industry, current or previous titles, current or previous companies, within a postal code etc. Get your target list of individuals in this search. Then figure out the most trusted route to those individuals. The most trusted route is the connection
to the target through a first degree connection. You could preferably ask for a referral and you have a leg-in the company.
Finding the decision makers and influencers
When you sell to large corporations, understanding who you are talking to and who the decision maker/influencer will help you strategize your sale. There's no use selling to someone who can't do much. Using LinkedIn, you can find out who the decision maker is and could have alternative ways to reach them. You can do it by looking at job titles in an organization. But very often, that gives you partial and incorrect information. You can get more accurate and 'tacit' information by gathering information from others in the company.
Accumulate reputation and make referrals long lasting
Recommendations feature in LinkedIn has an eBay or p2w2 effect on your reputation. All your contacts can see it and are on for a long time. It's an accumulation of your online reputation. When you delight a client, ask them for a LinkedIn recommendation. Those who visit your profile can see your reputation. In the offline world, a referral you get can only fetch you a few contracts. But here, you can make the recommendation long lasting and touch many more than just a few referrals.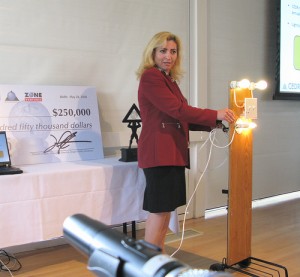 Follow your customers and de-risk from personnel changes
With LinkedIn, when your clients shift from one company to another, they move with you because you connect with the person – not the company. That's good for you. With your contact's move, there's a known person in the new company that gets your leg into the company (that's assuming you have good terms with the client. If you have bad reputation, it moves across companies too.)
Using the same strategy to know the 'influencers,' i.e. making your connection wide within the company so that when your key contact leaves the company, you have others to fallback on. You de-risk your account from personnel changes.
The above are the ways you can generate revenue. If you are keen on exploring more about this, I suggest you read this eBook (Can LinkedIn increase your sales) published by Jill Konrath. Pages 5-8 have the crux of what this eBook has to offer. It's worth the read.
Tap into push button expertise; position yourself as a subject matter expert
LinkedIn Answers has been reasonably successful. We wrote about it in our previous post (5 good marketing and HR websites for a small business). If you ask a question related to your business, you can be reasonably certain that you get multiple good answers. As a small business, you have many questions and few answers. You can use LinkedIn Answers to tap into expertise of many people. Just ask.
Alternately, you can position yourself as a subject matter expert in the subject you want to be viewed as an expert and answer questions posed by others. The more 'best answers' you accumulate, the better you will be treated an expert in your subject.
In my opinion, the above covers the 'high impact items' of how LinkedIn can help small businesses. That gives you 80% of the value understanding 20% of the items. If you are really interested looking for a laundry list (other other 80%) of all you can do on LinkedIn, here are a few links that will help you do just that.
20 Ways to Use LinkedIn Productively

Ten Ways to Use LinkedIn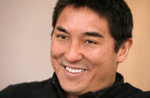 The Right Way to Use LinkedIn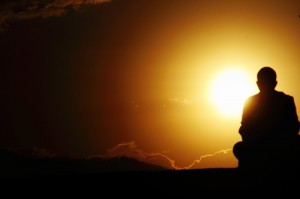 Picture credits: 1. LinkedIn (top): Mario Sundar 2. Enlightening (middle): Jurvetson 3. Sunset & the Thinker (bottom): Esparta